Phone:    (386) 492-4880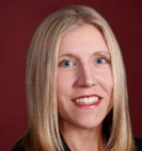 Fax:        (386) 492-6051
Email:   bschonsheck@halifaxlawgroup.com
Education
University of Florida, Gainesville, FL, 2000
Juris Doctorate
Flagler College, St. Augustine, FL, 1997
Summa Cum Laude
B.A. in Business Administration
Minors: Political Science & Pre‐Law
Awards
Daytona Beach News-Journal's Influential Women in Business
M.A.D.D. Outstanding Prosecutor Award
Academic Achievement Award in Business Administration
Professional Experience
Halifax Law Group, Daytona Beach, FL, 2014-Present
President/Managing Attorney
Responsible for handling all aspects of day to day operations, firm management, and business administration.
Representation of and consultation with business owners regarding all aspects of corporate formation, compliance, and employer liability.
Review and preparation of new and existing business contacts related to a wide range of services.
Providing complex litigation services related to contractual disputes in the areas of business, employment, land use, contract and trust law.
Cohen Battisti, Attorneys at Law, Winter Park, FL, 2012-2014
Attorney
Responsible for all aspects of evaluating and litigating first party homeowner's insurance claims on behalf of the insured and/or theirassignees due to coverage denials, under payments and/or rejection of the assignment of benefits.
Fulmer, LeRoy, Albee, Baumann, Orlando, FL, 2010‐2012
Associate Attorney
Responsible for the defense of civil actions against individuals and businesses arising from automobile negligence, premises liability, and construction defects.
Representation of homeowners' insurers against first party sinkhole claims.
Handling of cases involving condominium and homeowners' association law.
Utilization of a team approach to the handling and management of cases.
Hassell, Moorehead & Carroll, Daytona Beach, FL, 2006‐2012
Associate Attorney
Responsible for handling all legal issues associated with insurance claims including the counsel of insurance companies regarding exposure and coverage issues and the resolution of claims at the pre‐suit stage.
Handling defense assignments from liability insurers for representation of businesses or individuals against tort suits for premises or automobile liability.
Representation of insurance companies in declaratory actions regarding coverage matters and first party uninsured motorist litigation.
Office of the State Attorney, Daytona Beach, FL, 2000-2006
Assistant State Attorney ‐ 7th Judicial Circuit
Felony Trial Division May, 2002 – January, 2006
Served as Lead Trail Counsel in 19 Jury trials and 2 non‐jury trials.
Misdemeanor Division July, 2001 – April, 2002
Served as Lead Trial Counsel in 17 jury trials and 36 non‐jury trials.
Juvenile Division August, 2000 – June, 2001
Served as Lead Trial Counsel in 31 misdemeanor trials and 26 felony trials.
Legal Internships
Dobson & Brown, P.A. January 1996 – April 1996
McLeod & Canan January 1997 – April 1997
Office of the State Attorney May 1999 – August 1999
Speaking Engagements
Spotting HR Traps for the Employer Halifax Law Group, Daytona Beach, FL 2015
Time & Billing Seminar Cohen Battisti, Attorneys at Law, Winter Park, FL 2014
Forensics – From the Prosecutor's Perspective Keiser College, Jacksonville, FL 2008
Search & Seizure/Report Writing/Field Practices Florida Department of Law Enforcement Advanced Regional Training Center, Daytona Beach, FL 2003‐2005
Memberships
Florida Bar Association 2000‐Present
Volusia County Bar Association 2000‐Present
Board of Directors 2010‐2012
Orange County Bar Association 2011‐Present
United States District Court, Middle District of Florida 2014‐Present
Volusia Flagler Association of Women Lawyers 2015‐Present
Society for Human Resource Management 2016-Present
Dunn‐Blount Inns of Court 2005‐2010
Volusia County Teen Court Volunteer 2006
Orange County Bar Association 2011‐Present
Central Florida Association of Women Lawyers 2011‐2014
United States District Court, Middle District of Florida 2014‐Present
Rotary Club – Daytona Beach West 2015‐Present
Volusia Flagler Association of Women Lawyers 2015‐Present